This year's Christmas and New Year Timetable
Saturday, December 24                 at 8.00am CrossFit
Monday, December 26                  closed
Tuesday, December 27                  at 8.00am CrossFit
Wednesday, December 28            at 8.00am CrossFit
Thursday, December 29                 at 8.00am CrossFit
Friday, December 30                      at 8.00am CrossFit Endurance
Saturday, December 31                 at 8.00am CrossFit
Monday, January 02                       closed
Then from January 3 to January 21
Mondays to Thursdays                             6,00am, 10.00am and 17.30
Note: You have to pre-book the 17.30 classes by 16.30 the latest on the day on Zenplanner. Meaning, that gives me enough time to come in since I'll be out during the day. 
Friday                                               6,00am, 10.00am
Saturday, January 07                      closed
Saturday, January 14 and 21         8.00am and 10.00am
Then  from January 23 back to normal time table.
CrossFit is a series of functional, constantly varied movements – executed at high intensity. At CrossFit Dexterity, we pride ourselves on delivering CrossFit training that is broad, ever changing and inclusive. Our programming is scalable, expertly designed to suit every level of fitness and experience.
Call CrossFit Dexterity today on 0430 149 825 or 9464 4721 to book your free intro session!
START HERE
If you are interested in training with us or trying us then please enter your details and we will contact you to organize a FREE private introductory session. FIND OUT MORE…
TIMETABLE
Find out more about our Classes and Timetables at CrossFit Dexterity. FIND OUT MORE….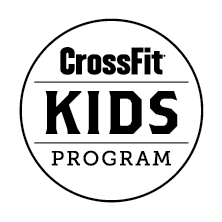 SIGN UP 
Find out more about our monthly packages and flexi passes.
FIND OUT MORE.
Saturday brings bar bell over head lunges coupled with muscle…